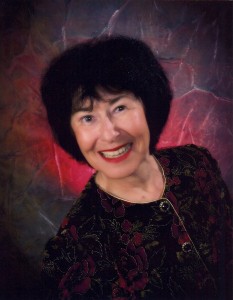 Rosalie Storment is the CEO and founder of A Company of Women International
We hope that in some way, we will touch your lives with a fresh message of God's love.
Many of you are in the midst of very serious things happening in your lives, but nothing proclaims your trust in a loving God more than to be able to laugh and sing and dance with Him and with those who love you, right in the middle of the storm. 
He said, "My peace is beginning to descend as never before, because you are learning that it is not about you, but about My ability to come through and bless you in all that you do.  You are learning to just be, free from all that pulls and drags down.  Be confident, be secure.  It's not a time to just endure. 
But it is a time to grow and thrive and really feel alive in My Presence, enjoy, every moment of every day, as you learn to just be and to play!"  Rise up My Singing Bride!  Come fly with Me!  Release your heart from all that would tie it down and come fly with me!  Proclaim My goodness and My love to a dying world!  Come fly with Me, My precious one and together we shall see mountains move and hearts set free!"  It is an adventure of a lifetime!
         The Lord has said that as His Company of Women come together in unconditional love for one another, praying together and playing together, and lavishly worshiping together we become like a "Coat of Many Colors", a protective, warm and loving place to be.  One can see the many colors and know God has a plan. 
Each color a gift to the Body of Christ and each gift a ministry, a destiny to be fulfilled.  He sees us each as a beautiful flower, each with a distinctive fragrance.  As we gather together to love and encourage one another, we become beautiful bouquets to His Glory.  In this  kind of love women can come together and know that just the way they are is accepted and wonderful, and they are free to be the beautiful flowers God created them to be.  Many of these beautiful bouquets will go forth to the Nations, being God's love to the lonely and lost, letting them know that there is a Savior who loves them and has a destiny for their lives.